BUY MICROSOFT OFFICE 2010 PRO PLUS (FOR WINDOWS):
It's simple to receive products via email Within 1 minute: These are digital retail products, which will be

delivered via email

.
Activate once, use forever: You can use it to install your computer and activate the license forever. (lifetime license)
Refunds 100% if your activation fails or the installation fails. (Protected by Paypal)
You do not need to select 32bit or 64bit versions, we will send both to you.
Pay easily with Paypal or

Credit card

Simple to install and activate.
Unlimited Reinstall with Microsoft, Download directly from the Microsoft homepage: https://setup.office.com
Experienced IT support 24/7.
This is the global version, you can use any language like: English, French, Spanish,…
If you need to buy licenses in bulk and often, please contact us by email: info@9storeonline.com , we will send you the best price in the market.
Frequently asked Questions: Click here.
This is the version for Windows operating system (PC). If you are using MAC OS please click here.
We offer you genuine Microsoft products at the cheapest price because we buy products from Microsoft in huge quantity so we get the best deals. In addition, the product is emailed to help save shipping and packaging costs, reduce production and CD burning costs, etc. Because we want to save maximum costs for our customers and reduce waste to the environment. 
Buy Microsoft Office Professional 2010 Pro Plus Digital License: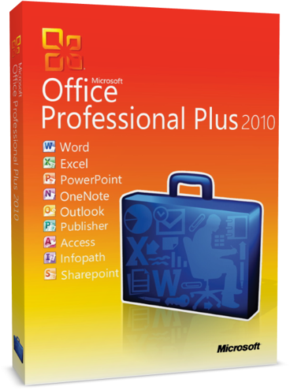 Microsoft Office 2010 gives you powerful new tools to express your ideas, solve problem Microsoft, and connect with people. Office 2010 provides the best productivity experience across the PC, Phone and Web Browser. Microsoft Office 2010 helps you rise to the challenge of today's business environment without losing sight of what's needed for IT success. For your people, it means helping them work in a way that's faster, easier, and more intuitive – whether they're on the road, in the office, working solo, or as part of a team. For IT, it means leveraging a set of smart, security enhanced, easy-to-integrate tools that work with what you have now, so you can grow your business instead of your budget.